Aristotelis Vasilakos added the Mara 2009 Championship to the Single Make Class he picked up earlier. Winning the GT race and coming a close second to Paul Harrington in the Porsche 911 race at Brand Hatch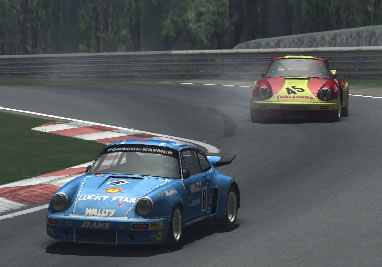 Paul and Aris (pictured above) battled all race long like this. Paul held him off to take a well deserved win and second place in the overall and third in the single make championships in his first Mara season.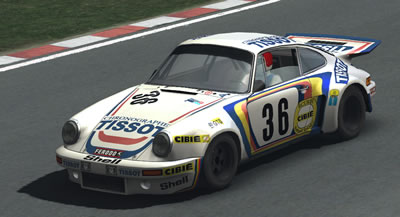 For me it was a chance to bid farewell to the GTR2/PnG series as I will be focussing on iRacing. Mara will go into its summer break and run some tests sessions to determine the format for next season.
Results
Combined Finals
1 Aristotelis Vasilakos 36
2 Paul Harrington 26
3 Fulvio Policardi 24
GT Class
1 Marco Casadei 98
2 Christian Starkow 92
3 Danilo Boselli 77
Single Make Class
1 Aristotelis Vasilakos 152
2 Marco Casadei 124
3 Paul Harrington 95
Congrats to all on the podium