MARA was founded back in 1998 running GPL

The Season 1 members originally joined GMSS when it was forming late in 1998, but as it turned out be a rather authoritarian atmosphere, they decided to split and form MARA. Which is also why we have the democratic ways we do. We decided that every member would always have a say in things.

From the start MARA has had both F1 and F2 cars competing in the same race for their individual championships. Each round was to be run twice to allow for family commitments, overtime at work, bad internet weather etc, with the best result counting.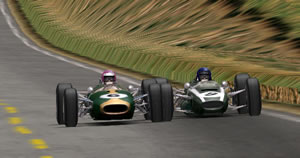 The second season we tried running with Pro damage, but this was felt to be too stringent for what is supposed to be fun, dammit, so we returned to the Int Long format.

The FATSO league was formed as an associated league, it sprang from the F2 guys wanting to have some F2 only races and has grown and prospered since.

During Season 3, some of the European members were getting even older and so finding it harder to stay up for the races, so the European division was formed with it's own separate championships, referred to as Mara A (America) and Mara E (Europe)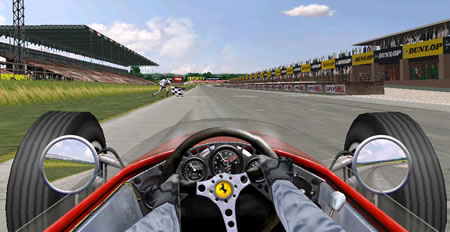 By Season 4 many add on tracks had been released, so we got ambitious and extended the season to 18 rounds, each to be run twice, which gives us our current format of a season lasting around 9 months with a break in the summer.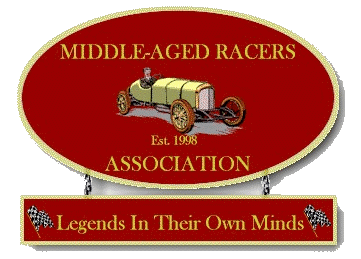 In Season 5 we voted to change from the F1/F2 format to F1/FD as an experiment. This was not an unqualified success, so from Season 6 onwards we returned to the F1/F2 format.

Beginning October 2003 we also ran a short trial season using the Trans-Am mod for Nascar 2003, running at weekend times to suit both European and American times In turn this division in 2004/5 switched sims to use GTR instead and is now running rFactor.
The E Division continued to run GPL using the 1965 mod in season 7 whilst the A Division ran the 67 cars.
In the latter part of 2005 the E Division reverted to the GPL 67 cars for a short "mini" series before moving over to GT Legends for 2006.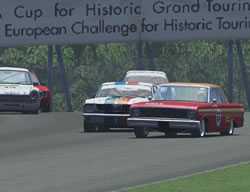 A MARA rFactor division was formed at a similar time running a variety of rFactor mods although this is no longer active. Mara E has just run a season with GTR2 and the Power of Glory mod TC65 and is looking to run 65 GTs for the forthcoming season