The current season started on the 31st of March using the fabulous GTR2 Power & Glory mod.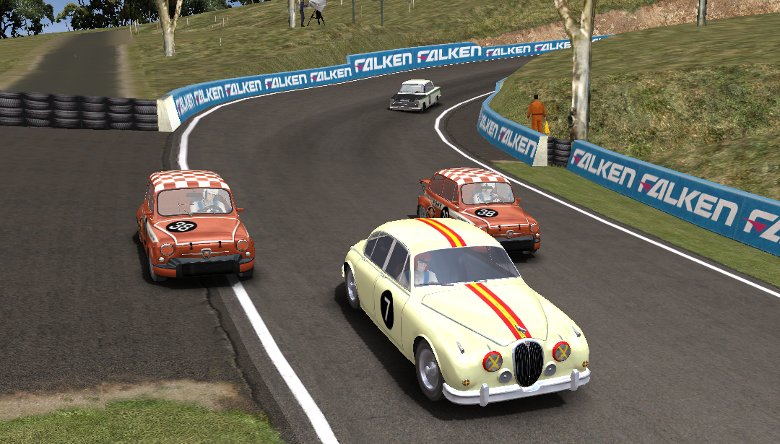 Test races for the new season began in Febuary. Above newcomer Clive Loynes is driving a corner shy Jag whilst being hassled by a couple of sewing machines at Elbow's Corner, Bathurst. Clive is just about to open the throttle and leave the Abarths for dead on Conrod straight. They are able to catch him again by Elbow's corner every lap. MARA Drivers are pleased to find that the Jag sports a quality walnut dash.
Below we see Shaun O'Brian followed by Koit Reispass and Ronny van de Pol at Knutstorp. This short circuit suited the smaller more nimble cars.